sargassosea
New Member



member is offline









Joined: Jul 2010
Gender: Female


Posts: 5
Karma: 3
Point #7 - Innocence
« Thread Started on Apr 12, 2010, 10:46am »

---

PMM
Prairie Muffins protect the innocence of their children, until such a time their children are mature enough to be exposed to potentially-harmful cultural influences.

PDC
Pole Dancers had their *innocence* stolen from them; usually in their own home - by a man or older boy; usually a family member or friend.

******

Every single day I serve a man who is a child molester and physical abuser; a man who has forever altered, like a god, individual human's lives.

I feed him three meals a day - I wash his clothes - I do his bills and bookkeeping. He will be 95 years old this summer and believes that since he's admitted his crimes to one of his victims – thereby Making Real her experience - he's free. And so should she be.

I hate him with a passion so indescribable that sometimes I can barely breathe. I hate the system of shame, silence and protection for abusers so much that I can barely see. The law, still, is a cruel injurious melodrama performed against women to the benefit of rapists, abusers, pimps, pornographers and other mass media.

This man made the rules – he manipulated the rules – he lied-to and cheated the rules – he invaded and bought governments so that he could be Untouchable in his sickness for superiority. He abused in order to connect to the promise of power.

"Innocence", in patriarchal culture, is fantasy.

grandmalou
NLQ Supporting Member







member is offline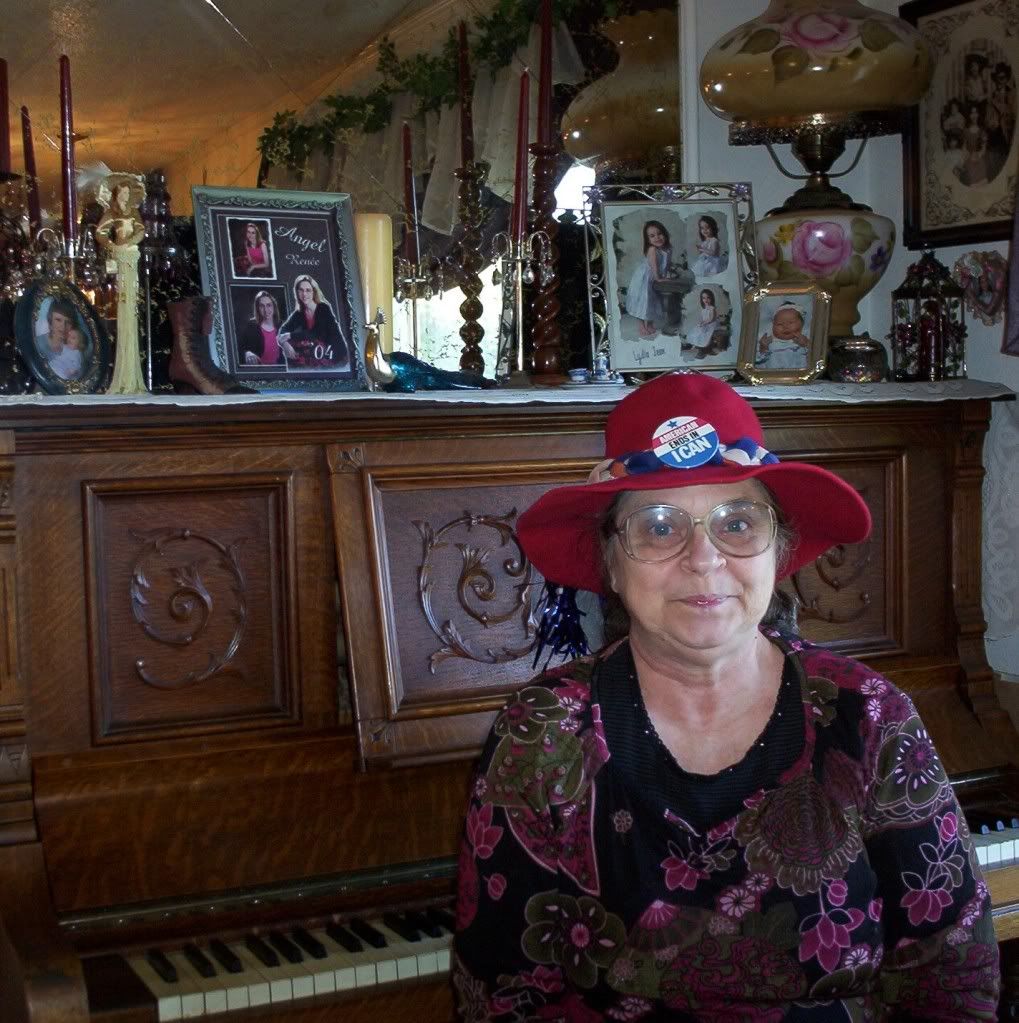 Joined: Apr 2009
Gender: Female


Posts: 546
Karma: 23
Re: Point #7 - Innocence
« Reply #1 on Jun 8, 2010, 8:39pm »

---

Sea;
((((hugs and kind words))))
I sure do understand your hatred of this man. Seems these types have ways to get around paying for their crimes that most people would never imagine. And judges almost invariably side with the bastards. I didn't stutter.
Sandy's molester hired a crooked lawyer who got some kids down the street to say they had "played doctor" with her, and thus caused her to lose her virginity. And that was not bad enough, the lawyer then called her "promiscuous" at the tender age of 7! All charges were dropped against him, and we girls (myself, a 7 year old, and a 5 year old) got totally snubbed by all former friends for "trying to ruin this nice man's reputation".
That man then had the gall to say I had to let him continue to live in our house, under Nevada law, until I had obtained a divorce. And the only way he would agree to a divorce was if I agreed (and signed papers to that effect) to assume total responsibility for "our" community debts.
I was a frugal person, grew up that way...he had run up about 30,000 smackers worth of credit card and gambling debts!
But I damn sure didn't want him living with us any more...
I wonder if I would have blown him away? Sure would have been a strong urge!
So guess who signed the papers, got the divorce, and then filed bankruptcy?


---

You cannot appreciate the beauty of the sunrise until you have waited through the darkness. Author Unknown
usotsuki
Full Member





member is offline








Joined: Mar 2010
Posts: 147
Karma: 9
Re: Point #7 - Innocence
« Reply #2 on Jun 8, 2010, 8:47pm »

---

Talk about your "perverse" justice, YEESH! :@